Privileged Access Management (PAM) Forum
Hi,
Can someone explain the difference between PAM and PAS?
Thanks.
Copywriter at Gb Advisors
Hi
I am researching Privilege Access Management solutions. I'd like to know if BeyondTrust is considered expensive in comparison to similar solutions? 
Any additional feedback?
Thanks!
Giovanni Perini
It depends on a lot of things.  We are currently doing a comparison and it depends on our growth scenario which solution will be more expensive. (Compared to CyberArk). So I don't think that it is more expensive than similar solutions. 
reviewer1388394
It is not much expensive as compared with other leading solutions, much easier to deploy and manage. All about what architecture you selected to use and then depends upon a number of other factors. 
Hi community, 
Let's discuss this relatively new term: Cybersecurity Mesh. What is Cybersecurity Mesh? And how is this term related to Zero Trust architecture?
Share your professional expertise with other peers!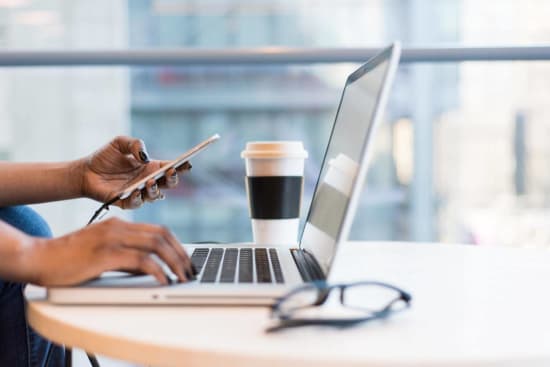 Thanks!
Ahmad Zuhdi
The cybersecurity mesh is a key component of a zero-trust network philosophy, whereby any device is by default not trusted to access the broader network.
Director at a tech services company with 1-10 employees
I am a director of a small tech services company.
How do you think AI and ML will help or work with Privileged Identity Management (PIM) and Privileged Access Management (PAM)?
Idan Shoham
First, terminology - there really is no such thing as privileged identity management. PAM systems broker access to existing accounts and other entitlements - they do not normally create or manage the lifecycles of identities (login accounts, etc.) which is what identity management means. That's just a misnomer introduced and later abandoned by some vendors. As for the link between ML/AI and PAM - it is basically to identify unusual but authorized access and trigger either extra authorization or at least alerts. It's normal that John connects to root on the Linux server M-F in the morning, but it's really strange at 3AM on Saturday, so invite John's manager to approve the odd-looking request.
AslamImroze
Typically any new latest PAM comes with a great number of options for automation. Integration with JSON scripts is also possible. It depends on what is the use case you want to achieve. If an ML can trigger AI to send some request to PAM then based upon the input received and configured automation rules in PAM the action will be taken. BeyondTrust PAM can do this.
Hi,
Please share your expertise and experience with the community on how to start implementing a Zero Trust model in an enterprise.
Thank you!
ABHILASH TH
What is zero trust? Assume zero trust when someone or something requests access to work assets. You must first verify their trustworthiness before granting access. Zero Trust is rapidly becoming the security model of choice for many organisations; however, security leaders often struggle with the major shifts in strategy and architecture required to holistically implement Zero Trust. As Zero Trust security itself is a strategy, so too is its deployment. The best approach to reaching a Zero Trust framework is to start with a single-use case, or a vulnerable user group, for validation of the model. Main Pillars of Zero Trust and where to start 1. Inventory of Devices ( HW and SW Asset ) 2. Identities ( Visibility and Management of Users ) – including internal and external workforce, services, customer access and IOT components 3. Privilege Account and Access Management, Least Privileges for std users 4. NAC, Visibility of Devices connected to your network- and enforcing device health and compliance 5. Apps and APIs – ensuring they have appropriate permissions and secure configurations 6. Endpoint Management Solution 7. Data – giving it the necessary attributes and encryption to safeguard it. 8. Networks – establishing controls to segment, monitor, analyse and encrypt end-to-end traffic
Kindly advise on the top 5 solutions within the industry to look at. 
My Bank is currently looking at PAM Solutions.
Kindly advise on the top 5 solutions within the industry that can be looked at. We would like to engage from the OEM point of view to have a POC carried out before we make any commercial engagement.
Director of Growth
IT Central Station
On July 15, 2020, several verified Twitter accounts with millions of followers were compromised in a cyberattack. Many of the hacked accounts we protected using two-factor authentication, which the hackers were somehow able to bypass.
Hacked accounts included Barack Obama, Joe Biden, Bill Gates, Jeff Bezos, Mike Bloomberg, Warren Buffett, Kim Kardashian, and Kanye West, Benjamin Netanyahu, and several high profile tech companies, including Apple and Uber.
The hackers posted variation of a message asking follower to transfer thousands of dollars in Bitcoin, with the promise that double the donated amount would be returned.
How could Twitter have been better prepared for this? How do you rate their response?
Meet our top contributors
Ask A Question
523,742 professionals have gotten help from our community of experts.
Ask for Help