One Identity Safeguard Questions
Content and Social Media Manager
IT Central Station
Hi,
We all know it's really hard to get good pricing and cost information.
Please share what you can so you can help your peers.
Content and Social Media Manager
IT Central Station
Please share with the community what you think needs improvement with One Identity Safeguard.
What are its weaknesses? What would you like to see changed in a future version?
Content and Social Media Manager
IT Central Station
Hi Everyone,
What do you like most about One Identity Safeguard?
Thanks for sharing your thoughts with the community!
Content and Social Media Manager
IT Central Station
How do you or your organization use this solution?
Please share with us so that your peers can learn from your experiences.
Thank you!
Content Specialist
IT Central Station
If you were talking to someone whose organization is considering One Identity Safeguard, what would you say?
How would you rate it and why? Any other tips or advice?
Privileged Access Management (PAM) Questions
Hi community, 
Let's discuss this relatively new term: Cybersecurity Mesh. What is Cybersecurity Mesh? And how is this term related to Zero Trust architecture?
Share your professional expertise with other peers!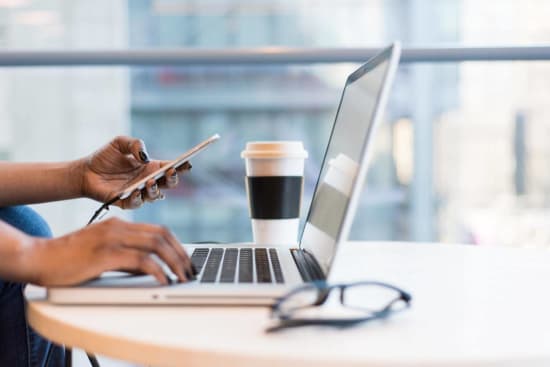 Thanks!
Ahmad Zuhdi
The cybersecurity mesh is a key component of a zero-trust network philosophy…
 more »
Hi,
Please share your expertise and experience with the community on how to start implementing a Zero Trust model in an enterprise.
Thank you!
ABHILASH TH
What is zero trust? Assume zero trust when someone or something requests…
 more »
Hi,
Can someone explain the difference between PAM and PAS?
Thanks.
Kindly advise on the top 5 solutions within the industry to look at. 
Copywriter at Gb Advisors
Hi
I am researching Privilege Access Management solutions. I'd like to know if BeyondTrust is considered expensive in comparison to similar solutions? 
Any additional feedback?
Thanks!
My Bank is currently looking at PAM Solutions.
Kindly advise on the top 5 solutions within the industry that can be looked at. We would like to engage from the OEM point of view to have a POC carried out before we make any commercial engagement.
Director of Growth
IT Central Station
On July 15, 2020, several verified Twitter accounts with millions of followers were compromised in a cyberattack. Many of the hacked accounts we protected using two-factor authentication, which the hackers were somehow able to bypass.
Hacked accounts included Barack Obama, Joe Biden, Bill Gates, Jeff Bezos, Mike Bloomberg, Warren Buffett, Kim Kardashian, and Kanye West, Benjamin Netanyahu, and several high profile tech companies, including Apple and Uber.
The hackers posted variation of a message asking follower to transfer thousands of dollars in Bitcoin, with the promise that double the donated amount would be returned.
How could Twitter have been better prepared for this? How do you rate their response?
Director at a tech services company with 1-10 employees
I am a director of a small tech services company.
How do you think AI and ML will help or work with Privileged Identity Management (PIM) and Privileged Access Management (PAM)?
Idan Shoham
First, terminology - there really is no such thing as privileged identity…
 more »
AslamImroze
Typically any new latest PAM comes with a great number of options for…
 more »
Buyer's Guide
Download our free One Identity Safeguard Report and get advice and tips from experienced pros sharing their opinions.